Studio 36
A brand new music studio for young people in the heart of EartH 🎙️
Studio 36 is a community music studio based at EartH. This new incredible facility has been built, equipped and leased free of charge to our charity partner Progression Sessions, by us at EartH, as part of our commitment to engaging meaningfully with the wider community and supporting young music makers at a time when it's never been harder to get a leg up in the industry.
Hackney is full of talented young musicians and we want them to have a place to develop their skills unimpeded by their background, access to equipment, or financial status. Studio 36 aims to remove those barriers that young artists might face, and alongside free access to the studios the Progression Sessions team run projects with diverse groups of young people including those at risk of exclusion from mainstream education, offering mentoring, artist development and employment opportunities.
Become an early supporter of Studio 36👇
Ultimately we need donations to continue this work. EartH is an independent venue, operating on a shoestring, bringing artists to our stages and preserving our beautiful restored spaces alongside this initiative. It's not easy at the moment, and whilst we are committed to continuing to support Studio 36, we need additional funding to sustain this important strand of our work for the long-term, and to improve access routes into the studios so that all young people can use them.
All donations made will go directly to our charity partner Progression Sessions, helping facilitate more young people to use the studios.
"Studio 36 is a place and chance for you to grow as an artist and performer.

I'm not just speaking for myself when I say how important it is to have access to a studio for free and to be surrounded by a talented, passionate and kind team.

Being a young black creative living in Hackney with lack of opportunity to have the opportunity to create music and perform free of charge is a blessing."

Nate, 17
Youth studios 🤝 music venue
Part of what makes Studio 36 a unique offer is its proximity to EartH. Situated right under the same room as our busy, vibrant hub of music and cultural events means that the young artists have special access to our spaces to programme their own events – and they've already held album launches and showcases to sold-out audiences in EartH Kitchen.
Not only this, but they get access to our team of staff – experts in their field – gaining real world experience of putting on gigs and shows, everything from setting up tech to planning and marketing events. They're gaining invaluable transferrable skills which could help support them in future music careers on stage and backstage.
Progression Sessions also employs young people who have been through their programmes to help facilitate future events, providing employment opportunities and building a culture of positivity and giving back to their music community through the programme.
"Studio 36 offers me a high quality recording space free of charge with the added benefit of being able to build a network through programmes with other young creatives. Working in a busy studio environment inspires me to push the quality of my music as far as I can."

T'rel, 18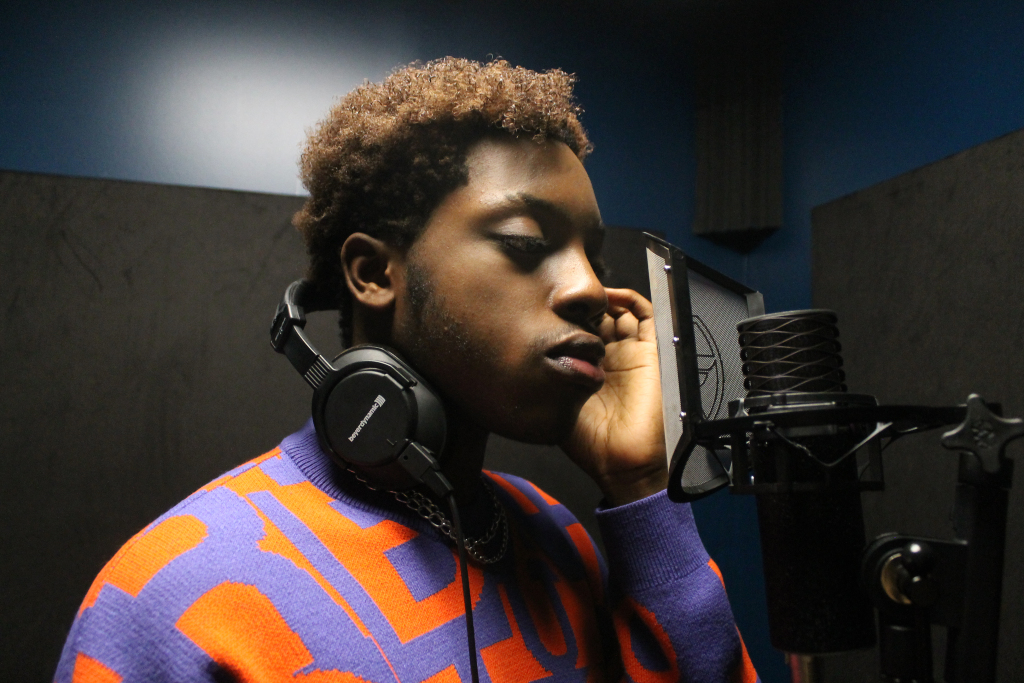 Purpose built 🎙️
Each of our 3 studios has a control room and separate acoustically isolated vocal booth allowing for the high quality vocal recordings that come at a cost beyond the reach of many young musicians. Unlike other low-budget hireable studio facilities that have emerged in recent years, each of our 3 studios are equipped with an up-to-date and powerful studio computer with Logic Pro X. There is also always at least one fully qualified music teacher on site as well as 2 or more trained engineers, and it's always completely free for young people to access.
Progression Sessions' mission:
Young music creators from diverse inner-city environments have a rich 70 year history of inventing new music genres that go on to influence musicians all over the world – from the British invasion bands of the 60s, through Punk, Ska and Two Tone, all the way to Garage, Jungle, Drum and Bass, UK Funky, Grime, Afro-Swing and Drill.
For all that love music, their creativity must be supported.
You can read more about the impact of the projects taking place at at Studio 36 here and by following their Instagram, run by young people, here.